Windows 7 home basic remote desktop hack. How to Connect to a Remote Registry in Windows 7 and 10
Windows 7 home basic remote desktop hack
Rating: 8,1/10

1728

reviews
Concurrent RDP Patcher Enables Remote Desktop in Windows 7 Home Premium • Raymond.CC
In the command screen, it says that the termsrv. Many branded laptops and computers come with Windows 7 Home Premium or possibly Home Basic pre-installed, but not to worry because there is a hack patch that can enable the Remote Desktop Connection in Windows 7 Home Premium with a single click. It's simple to set up, provides secure access, and can be set up for remote access anywhere without opening ports on a router. If that is what you came here looking for…see item 5 below. I was finally able to update all the security patches and use this patcher. I can not garentee the sucess of this method and, of course, am not responsible if something goes wrong and your system dies.
Next
Create Simple Exploit Using Metasploit to Hack Windows 7
The person that you are helping doesnt even need to install it they can just run it. Par exemple, id 923 pourraient être pour les mâles entre 20 et 30 ans. Listed in a particular order to me. Right now when I log in with the same user, it creates a new session and hence does not take me to the current working window. In a super-simple situation it might work or in the hands of home user familiar with Windows networking matters but for must home-users this might not be a good option. Be polite: we do not allow comments that threaten or harass, or are personal attacks. Hi All, I installed a home server for a friend with Win 7 Home Premium, opting to save him money, since he will never log onto the domain etc.
Next
Turn on Remote Desktop in Windows 7, 8, 10, or Vista
You can not work remotely as an ordinary user. Again, this needs to be done on both machines. I am running Windows 7 Home Premium. But you can make it work with some tricks. I next tried teh new 2018 patch, but no difference. Used for analytics and personalization of your experience.
Next
Hack a Windows 7/8/10 admin account password with Windows magnifier
This method is specially useful when you want to enable Remote Desktop remotely. Install 3rd party firewall and antivirus that always updated. If you require access from outside the trusted network, you have two main options to enable that functionality. Now you can try to execute the simple exploit we have already copy to windows 7 and see if our handler receiving something or not. The mailserver is still running etc.
Next
remote desktop
I think you'll need to clarify what you mean by Aero Remoting. There is no specific page but several pages around the internet with plenty of old information about the bytes to change. You are of course free to not use the program if you are in any way unsure about its safety. Last time this happened in 2014 I was lucky enough to find out online what bytes needed to be patched, so could update the program. I cannot see remote desktop options in system preferences.
Next
What Windows 7 home basic upgrade would have Remote Desktop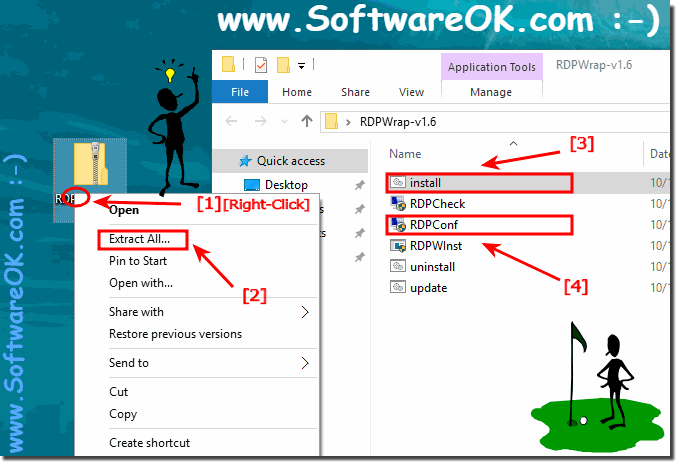 I will be more than happy to be of assistance. For example, id 923 might be for males between 20 and 30 years old. I turned off the firewall already, and uninstall antivirus too. Nous partageons également des informations sur votre utilisation de notre site avec nos partenaires de médias sociaux, de publicité et d'analyse qui peuvent les combiner avec d'autres informations que vous leur avez fournies ou qu'ils ont collectées à partir de votre utilisation de leurs services. It doesn't use modified or older versions of key service file dll's to do so.
Next
1 Windows 7 PC is allowing multiple concurrent !
It works with the March 2019 security updates. The patcher was updated by its original author a while ago to include compatibility for Windows 7 Service Pack 1. When I logon this computer localy, I can see from taskmanager, that there is no other users logged on. V6 worked fine for me: running Win8. Now remote desktop has been installed in your windows 7 home premium,just enjoy it.
Next
1 Windows 7 PC is allowing multiple concurrent !
Which version and architecture of Windows are you using? Can't Make it Work Anonymous said. Both are greyed out and not changeable. You should hopefully get connected to the registry on the remote computer. I set a password on the target machine my home laptop. Now you: do you require remote access to your devices? Thanks for pointing this miscommunication on my part out to me.
Next
How to Get Pro Features in Windows Home Versions with Third Party Tools
It works with the latest April 2019 Security rollup patch for Windows 7 x64 and x86. I believe by default Remote Assistance is turned on, and Remote Desktop is turned off. Tried installing 3003743 and was able to click patch. If you need to do this only one time, change it to Manual. Now you need to copy your newly created v4L. S'il vous plaît lire plus sur notre page de politique de confidentialité.
Next