Hack windows 7 administrator password without software. Easy Ways to Bypass Windows 7 Ultimate Password
Hack windows 7 administrator password without software
Rating: 8,9/10

1991

reviews
How to hack Windows 7, 8, 8.1 & 10 Administrator password with and without any software or installation CD/Reset disk.
It's one of the fastest ways to. But now a cmd window will open and you have to type a command - control userpasswords2 and now click on your Administrator account and in the bottom right corner if the windows it will ask for Reset Password. In a word -- non-restrictive and powerful enough. Then boot your computer with the disk, locate the account you want to. Here is how it works: Step 1: Download the chntpw utility from the official website.
Next
How to Crack a Windows 7 Password (with Pictures)
Focus Keywords To reset administrator password you are not required outsource any application software. The system will prompt us for a new password. I just want to use it downstairs in my basement and she seems to think her laptop will be damaged due to perceived dampness down there. In case if by mistake if you over jump any step so do not worry just remember what you have done previously along with the file and prepare it as it was and redo the same below process again to unlock windows 7 password. Press Enter and the password for that user account will be blanked. This process is different from computer brands. While mentioning each step I have tried to give you full guidance.
Next
How To Gain Administrator Access in Windows without a Password
This is the common problem which may arrive to every user at some point of time. The success rate is nearly 95% and takes much less than around 3 minutes. You will need to type in the correct username and press Enter again. Unblock any international website, browse anonymously, and download movies and Mp3 with complete safety with CyberGhost, : This guide is purely for educational purposes. In this tutorial, I have given you every single brief which I thought of significant to hack windows 7 admin password. Method 2: How to Reset Windows 7 Password without Reset Disk Sometimes you can't remember the password and also have no disk, one of the most common way is try software to reset your Windows 7 password and get the access to your system.
Next
How to Hack Windows 7 Administrator and User Password
Once you forgot password on Windows 7, it is a good choice to download the version compatible with Window 7. The password hacking procedure can be divided into 3 steps. You will choose to Launch Startup Repair. By the way, it supports Windows 7 and older Windows operating systems. If you do not know whether the way is safe or not, I can recommend one to you. And make sure that does not skip any single step because below noted every step has their own important works to serve.
Next
How to install software on a computer without an administrator password and without using a boot on Windows 7
We select the target operating system. Step 3: Type net user in the command prompt window and press Enter. I have a better solution than this. And after passing throughout the table if you fill to stick with it, so go ahead to follow next doorstep of the method of reset windows 7 password command prompt. So now without making the prolong the session for how to hack windows 7 password lets move to the next paragraph of procedure that how to bypass windows 7 password without cd. Use this method to bring your reset mode windows 7 password.
Next
Windows 7 Password Hack Without Cd or Software
How to Hack Other User Password in Windows 7 with Command Prompt? Gaining Administrator access in Windows is easy, and we can do it in a few minutes on Windows 7, Windows 8. Right click on this one and go to Copy. On the other hand, Androidphonesoft Windows Password Recovery is a clear winner in this category, having been tested extensively on all versions of Windows as well as popular computer brands. The installation is easy to operate, then open the program. But it may let you loose some of your important data and overall its time consuming. The following methods will only work for local accounts.
Next
How To Gain Administrator Access in Windows without a Password
Hi guys, unfortunately, the links given above are not working! Way 3: Bypass Windows 7 Password with Reliable Software There are various tools online. This method has 99% success rate. It will automatically detect all the current account and list to you. Here, this article gives two ways for your reference. Assuming that you have a previously created password-reset disk, then follow instructions below to reset your Windows 7 password easily. Sethc is the file responsible for showing the Stick-keys message. This time you will see a window as shown below.
Next
How to crack the Windows 7 password without any software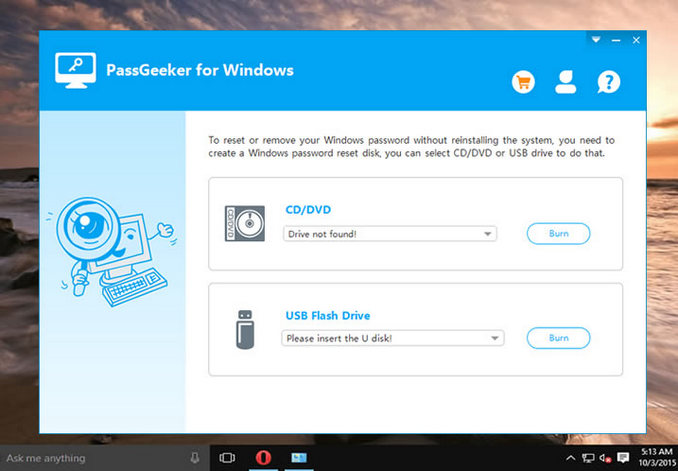 Which trick here I am introducing you this is totally free and hardly it required your smaller engagement for how to hack windows 7 password and also while applying this technique your data never delete. Great and helpful tutorial, thanks. Then right click in the white background of the folder and Paste. Only administrators can change any user password at a Windows command prompt. But if you are unlucky to forget password, try to find the safest way for your data.
Next
How To Hack Windows 7 Administrator Password Without Software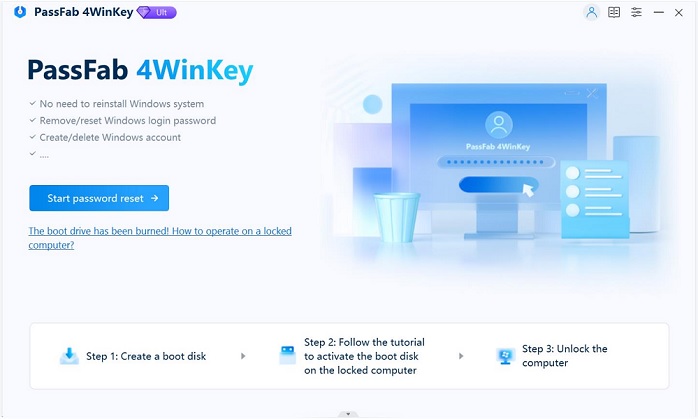 You can do this by pressing a special key such as F2, Esc or Del. Forgetting Windows password means losing access to important files and settings on your computer. For this, you'd better write down the passwords somewhere that is safe and private. You have successfully broken into Windows. At that time the only solution that comes into or mind is the installation of fresh copy of windows but this will lead to loss of all data and files that are in the windows drive.
Next