Brute force password list generator online. Password Checker
Brute force password list generator online
Rating: 6,7/10

485

reviews
brute force
It supports various attacking methods including Mask attack, Dictionary attack, Hybrid attack and Attack with Rainbow tables. The list is low volume, rarely more than one message a month. This tool has not been updated for many years. The format is number then symbol where number is the maximum number of consecutive characters and symbol is the symbol of the the character set you want to limit i. These examples will show how an attacker can efficiently attack this larger keyspace, with , and make these so called strong passwords succumb to his cracking methodology.
Next
dictionary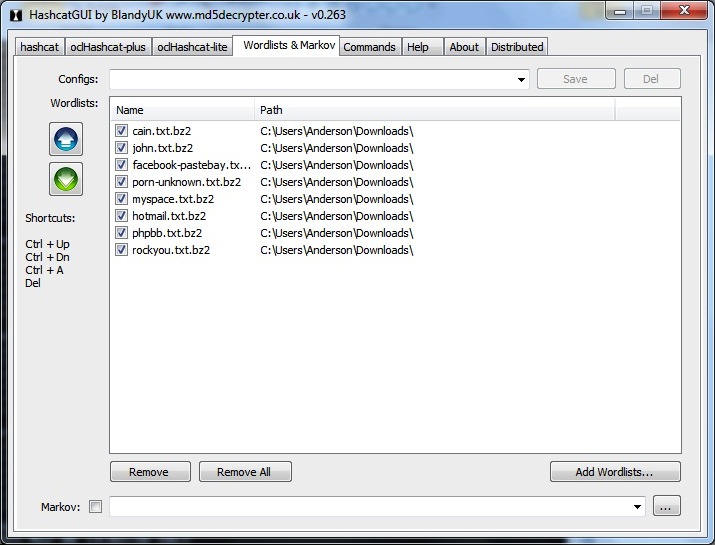 Example hashcat -a 6 -m 0 hash. Use your own set for each position by -A option -p qweasd%1234%0po9i8%123 % seperates posiions Created set will by as follow 1. We can now begin the Hybrid Attack using attack mode 6 in Hashcat to append the newly created hashesorg masks file. When travelling, you can encrypt your Internet connections before they leave your laptop, tablet, mobile phone or router. It is a free and open-source tool.
Next
10 Most Popular Password Cracking Tools [Updated for 2018]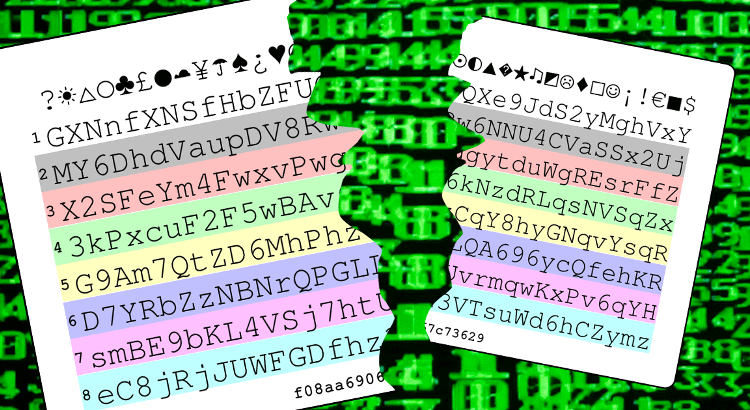 Download OphCrack here: Download free and premium rainbow tables for OphCrack here: 9. Cain and Abel Cain and Abel is a well-known password cracking tool that is capable of handling a variety of tasks. It was released back in October 2000. However, since your second and third questions are closely related, I'll give the same answers to both questions. Passwords that fall into this category are most easy to crack. Your question may have been asked already, or is in the sidebar. The Hydra is the best password cracking tool.
Next
Crunch : How To Generate Password Word List for Brute Force
For the first example we will use our previous work from the Combo Attack demonstration and incorporate the google-10000. The latest version of the tool has many features, and has added sniffing to perform Man in the Middle attacks. The most notable thing is that the tool is only available for Windows platforms. It was acquired by Symantec and discontinued in 2006. The most notable features of l0phtcrack are scheduling, hash extraction from 64 bit Windows versions, multiprocessor algorithms, and networks monitoring and decoding.
Next
10 Most Popular Password Cracking Tools [Updated for 2018]
Output of Crunch can be stored in a File as word list, can be used directly by other programs or printed on screen. Each tool has its own favorite method. So they can be used for both users and web hosters who might want to offer password generation as a service along with other services. Download Rainbow crack here: 3. Account lock out is another way to prevent the attacker from performing brute-force attacks on web applications. In this post, I am going to add few brute-force password-cracking tools for different protocols. Join us on Telegram — — Abhinav Kumar.
Next
Brutus
A place to share resources, ask questions, and help other students learn Network Security specialties of all kinds. Crunch gives many options to customize the Word List you want. Still, it can be useful for you. Simple modifications to this password like numbers or special characters in the middle would have made this password beyond our reach but again random common words is no match. It is utilized to access records and assets. We also applied intelligent word mangling brute force hybrid to our wordlists to make them much more effective.
Next
Crunch : How To Generate Password Word List for Brute Force
Practically speaking, people that manually create passwords above 10 characters, for the most part, use common words or phrases. These apparatuses are absolutely subject to the word reference, so the success rate is lower. Such services are rare but they are there. One file by -o option -o path 2. Always use a combination of characters, numbers and special characters: This is another thing which makes passwords hard to crack.
Next
Online Password Bruteforce with Hydra
There are all kinds of tools and techniques being born every day, While it is next to impossible to learn and keep watch on all that is being claimed and shared, at least some barest knowledge is needed to survive in this web world. I use all of these types of things with a little python to make permutations of words I think will hit. You can do that in following ways: 1. There are over 63 million unique passwords in this file. Just copy the password on your favorite text-editor to know what password was generated. Brute-force attack is the worst case, sometimes other more effective recovery methods are available. Popular tools for brute-force attacks Aircrack-ng I am sure you already know about Aircrack-ng tool.
Next
Best Wordlist for brute force attacks? : netsecstudents
This should be the last option. Then we are going to break out and focus on the dictionary from. In recent years, computer programmers have been trying to create algorithms for password cracking in less time. Most of the password cracking tools start from there. In the past few years, programmers have developed many password cracking tools.
Next
Advanced Password List Generator
A password protects our accounts or resources from unauthorized access. The basic parameters are: min-len minimum word length. It's like gold mining for passwords, when you hit that rich vein of patterns and the passwords begin to scroll by in real-time in your terminal, you could almost levitate out of your seat. We are also going to pair this with the actual Rockyou passwords which can be retrieved at Skullsecurity. Therefore, it will take a longer time to reach to the password by brute-forcing. But having a password combination of a-z, A-Z, 0-9 and other special characters with a good length will make it harder to crack.
Next