Notepad tricks and hacks windows 7 pdf. Cool Notepad Tricks and Hacks For Windows
Notepad tricks and hacks windows 7 pdf
Rating: 9,9/10

1761

reviews
17 Awesome, Must Try Notepad Tricks • TechVorm
Here We are sharing notepad tricks codes that will use for something pranks. You will see different characters instead of what you typed. You need to save the Notepad file in. These features have yet evolved along with the updates Microsoft has offered for Windows. This feature enables you to scroll any program window using your mouse or trackpad. So, the files created by Notepad are compatible to open, edit and modify everywhere. Click on below drop down and select file type as All Files, finally, click on the Save button.
Next
Best Notepad Tricks, Hacks And Commands For Windows
Besides, it is a default program which is available in all versions of windows. Notepad is rather a simple text editor offered by windows operating system. On the other hand, it also helps to code various programs, and if you are a programmer, web designer or a person who knows well about the programming codes, then you can play with computer functions by using this notepad text editor. Save Internet Data And Increase Speed Windows 10. So here we go for make few tricks: 1.
Next
17 Awesome, Must Try Notepad Tricks • TechVorm
Change it to your own password. Write A Simple Undetectable Virus Like the above trick, this will also delete the contents of your C: Drive. Files that are created using Windows Notepad are saved in. If not, then its time to look for some other reliable program. Just copy below code, paste it into notepad and save it as teekids in C:windows system. If you press X your computer will be formatted and I Tech Gyd will not be responsible.
Next
Best Notepad Tricks, Hacks And Commands For Windows
If you put them back in, it will pop them out again. Now when you will open the saved file you will see an error message. Repeating A Message Constantly This notepad trick can be used for fun with your friends by showing them annoying messages on the screen. People take Notepad for a general note saver but it is much beyond that. Automatically Shutdown Windows Using Notepad The following Notepad trick will allow you manually shutdown your Windows in a single-click. The files created by Notepad are saved in.
Next
Compilation of Best Hacking Tricks PDF (Free Download)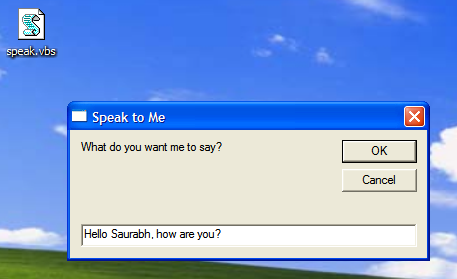 To see the working of this trick just follow the given steps. Windows key + R Open Run dialog box. Therefore you should be aware of what you will be doing. Therefore, by using this trick, you can easily create a diary file using a notepad text editor. Make Fake Windows Error With The Notepad Sometimes you want to fool your friend, in that case, you can create fake Windows errors using notepad, which is one of the most exciting tricks. Show Your Self a Hacker Using Notepad Matrix Trick Matrix trick of notepad is not very useful as other but if you want to show off yourself among your friends then there is no alternate to this trick.
Next
Top 10 Super Cool Notepad Tricks, Hacks & Commands
Don,t forget to share this post with friends. Now increase the font size to 72 and change the font to Wingdings. Thus, take after the below given steps to get begin. Latest Notepad Tricks 2016 Here are the latest notepad tricks which are most useful in creating a funny prank with friends. You can perform following tasks using this trick. Now open the file and see how it annoys you by opening notepad again and again.
Next
Compilation of Best Hacking Tricks PDF (Free Download)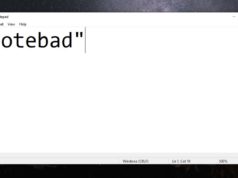 Windows key + Down arrow key Minimize app windows. In this trick, you can turn your command prompt into something that looks like random strings of green digits displayed all over the window by following the below steps. In order to end the vbs script stop continuous key presses , open task manager and end the wscript. These Notepad Tricks works in all Window versions like Windows 7, Window 8 and Window 10. Notepad Commands to Create a Diary With the following Notepad commands, you will be able to create a diary.
Next
20 Best Notepad Tricks Tips And Hacks You Should Know
This notepad trick will allows to have a feature with a date and timestamp automatically whenever you save the notepad file. But the fact remains that the more things change, the more they stay the same. Everything you type will be saved with the particular date and time. Make a Greeting Computer Using Notepad Have you ever thought about greeting with computer? World Trade Center Attack Trick Its a really great and cool Notepad Tricks. Because Notepad supports many files extensions. Follow these steps and Notepad will speak to you: 1. If you enjoy this method, share your experience with us by commenting it.
Next
[100% Working Code]
Speaking of minesweeper, you can open notepad and access your browser from it. You need to just copy the code and paste into notepad. Notepad is the simplest text editor, which comes with every version of windows. You probably have never seen such symbols in notepad, as Notepad is a simple text editor, even if you want to paste any formatted text in notepad we cannot do so because notepad automatically removes any formats in our text. The seen at that time should be same as below image.
Next
Notepad Tricks: Cool Notepad Tricks, Hacks and Commands on Windows
Because when the file will be opened notepad windows will start continually opening and those users who are using slow computers cannot close those windows, in fact, their computer will get lynched and you have to restart your computer. Notepad can be turned into a personal logbook by simple steps. Computer Will Speak Current Time Yes, computer can speak the current time for you. The files created by Notepad are saved in a. Here we are showing you top 19 Notepad Tricks, that will really made you crazy.
Next